The following obituary by Derrick McClure of the University of Aberdeen appeared in The Times of London, March 11, 1992.  It appears below as both a jpeg file and, and below that as a pdf file.  Click on the latter to get a more readable copy.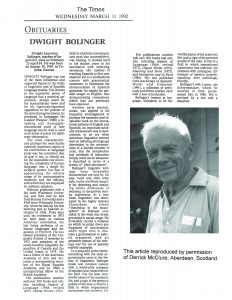 Pdf file: Bolinger, Dwight, The Times Article
For more on Derrick McClure, click here.